Add a gift message + standard drawstring bag packaging
For only $1, you can add a custom note to your order. Messages will be written by my Cricut machine, maintaining the special, handwritten touch you want when you give a gift.
The order's packaging will follow the standard: items on display cards, placed in a drawstring bag.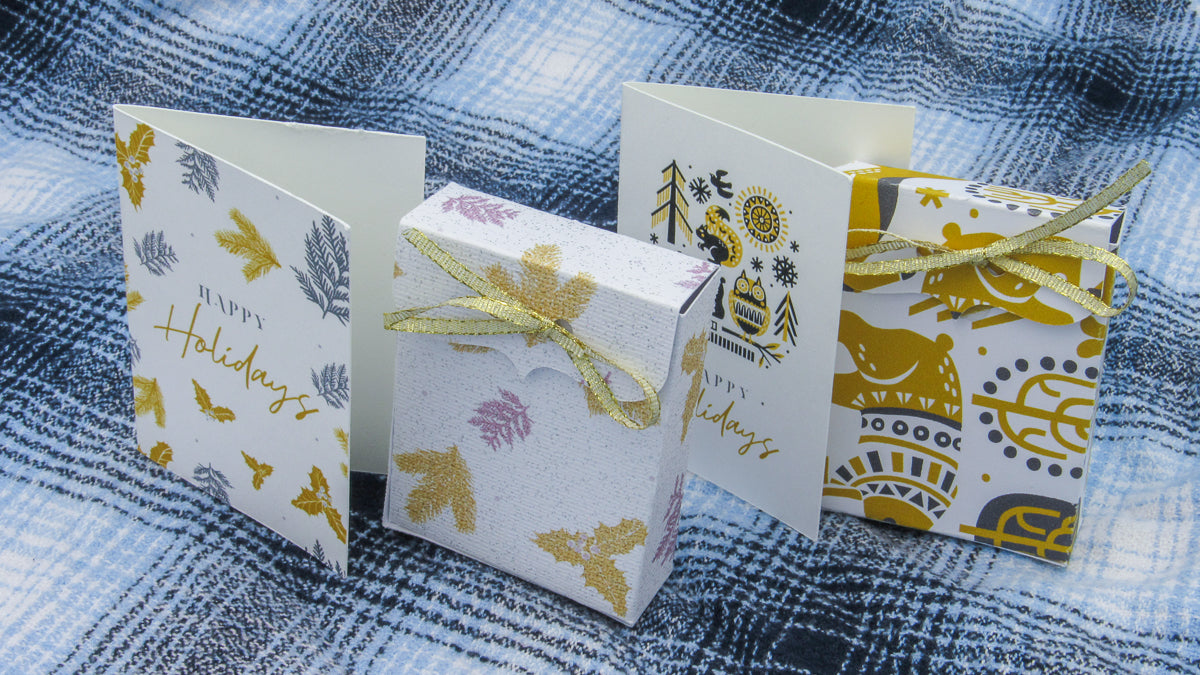 Add a card and a box for $4
For a premium price, have your gift boxed up in one of several designs, sent with a card with your message written on the inside. We're no replacement for your smiling face, but the unboxing experience will be as exciting and heartwarming as possible.
Wrap Your Own
Prefer to do your own wrapping? Add extra supplies to your order and save yourself a trip to the store, where you may or may not face up against a crowd of angry parents looking for the 2021 Tickle-Me-Elmo (can you imagine?). Find labels and cards for sale in the Gift Wrap collection.